While it may feel warm and sunny today, temperatures are expected to drop about 30° tonight. That's quite a big drop to happen over night so it is important to be prepared for the weather we'll face in morning.
Early morning tends to be the coldest time of day, so avoid that time if you can. If you're one of many people going to school or work around that time make sure you dress everyone warmly.
Obviously we know if we're going to be outside, to dress in layers, but even if you don't plan on spending a lot of time outside, dressing in layers is the smart thing to do. This way, if for any reason you get left in the cold, you will be warm much longer. Hypothermia and frostbite are major concerns in cold weather, wearing layer can help prevent both of these.W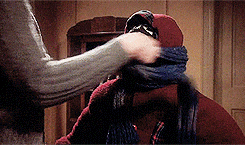 With frostbite, which typically happens to exposed skin such as the face, fingers and toes, the area starts to lose color and feeling. Numbness is likely to follow. If you experience this, the best thing to do is to get to a warm area. Try to warm up the affected area with warm water, but DO NOT use a heating pad or massage the area.
Hypothermia tends to be a little more serious. This is when the body's temperature starts to fall, the body is using more energy trying to stay warm than it can produce. A body temperature below 95° is considered dangerously low! If someone is experiencing hypothermia they are likely shivering, confused, and exhausted. If you see someone experiencing these symptoms get them to a warm area and warm up the trunk of the body first. Keep warm blankets on the person, including their head and neck.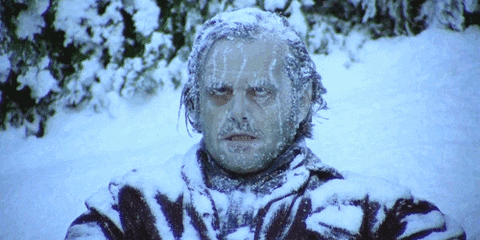 Overall, cold weather is nothing to be scared of. Making sure you leave a few extra minutes to layer up can keep everyone warm and comfortable while the temp drops tonight. Stay warm everyone!
PS: Many places are accepting gently used coats right now to give to those in need. If you've been doing a some cleaning this new year and have some spare coats, carry them with you or find a donation spot to make sure everyone can stay warm this winter.