While COVID-19 is the main health concern right now, we also need to be aware of the toll it takes on our mental health to go through a crisis such as this. Outbreaks can be STRESSFUL!
Adults and kids alike have been impacted by COVID. Kids are doing school at home, lots of people are working from home, we can't go to eat, play basketball in the park, and even going to the grocery store requires some serious preparation. Dealing with all of these things day in and day out is flat out exhausting, both mentally and physically.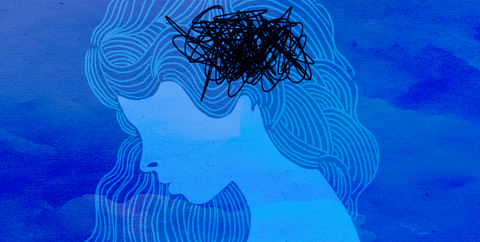 The important thing to remember is that everyone reacts to crisis differently. For instance, children may act out or have regressions in behaviors due to stress.
While normally one might hang out with friends or go see a movie to relax, social distancing has made that pretty much impossible in the way we once knew. Here are some social distancing tips to help keep you feeling a little closer to your normal self:
Take breaks from media. This includes social media where you get information thrown at you every second you are online. Turn off the news, put down the newspaper. Throw on a netflix show if you want to watch TV. Taking a break gives your mind a chance to focus on something other than the COVID crisis.
Eat healthy, get your exercise and get some sleep! When stress is high a lot of people don't sleep like they should. Taking time to wind down before bed allows you to get some quality Zs that are essential to you feeling your best. A healthy diet and exercise can help make sure your mind and body have the right tools they need to keep you healthy.
Create a routine. Kids and adults alike thrive on routines. Knowing exactly what is supposed to be done, and when, means you don't have to worry about it. You aren't making things up on the fly and you aren't arguing with your kid about their 5th snack of the day. At work and school we all have a routine to stick to, creating one at home can help give a bit of normalcy to these crazy days.
If you need help, call! If you are already in treatment, or taking medications for mental health reasons it is important to continue those treatments. Park DuValle, and other providers, are still seeing patients via tele-health (video call) appointments.
Reach out. Even if you can't go to your best friend's house, you can still FaceTime them! Sometimes all we need is to spend time with those we love. While we may not be physically close, we have technology that makes it easier than ever to stay connected. Find new ways to "hang out" with friends and family to avoid feeling quite so isolated.