1 in 10 Adults in the United States lives with Diabetes. Diabetes is a disease that affects if the body can produce insulin. In Type 1 Diabetes, the body loses the ability to produce insulin on it's own. With Type 2 Diabetes, the body still produces insulin, it just is not able to process it or use it effectively.
While both called Diabetes, Type 1 and Type 2 are very different ways. Overall the symptoms of Diabetes include:
Frequent Urination
Frequent Thirst/Excessive Drinking
Extreme Hungry
Fatigue
Blurry Vision
Cuts/Sore that won't heal
With Type 1 Diabetes however, people may also experience irritability, and unintentional weight loss, and those with Type 2 may have numbness and tingling in their hands/feet.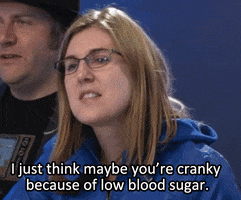 High blood sugar levels associated with undiagnosed or poorly managed diabetes can be extremely harmful to the body. Kidney damage, nerve damage, and high blood pressure are just a few of the things that can happen to your body if blood sugar levels stay elevated. This is why it is important, if you have diabetes or are pre-diabetic, that you follow a healthy diet, exercise, and take all medications prescribed my your doctor.
Type 1 Diabetes is usually diagnosed in childhood or adolescence since it is the body's inability to produce insulin. This happens because the good cells in the body see the insulin producing cells as outsiders and kill them off. Once they are gone, they are gone for good. Those living with Type 1 Diabetes take insulin to help keep blood sugar levels under control.
Type 2 Diabetes is usually diagnosed later. Symptoms from Type 2 Diabetes can go undetected for years, and some may not have symptoms at all until after complications arise. With Type 2 Diabetes the body can make insulin, it simply has a hard time using it. Medications can help insulin do it's job more effectively, and diet and exercise have been shown to help as well. More than 90% of people with diabetes have Type 2 Diabetes, and it is most common in older adults. Many believe that inactivity and excess weight are leading causes of Type 2 Diabetes.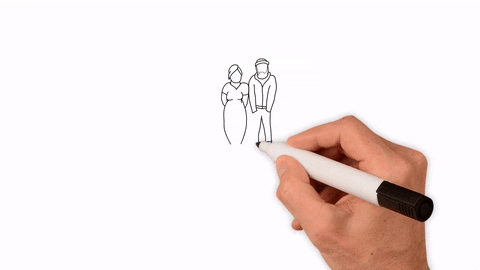 There are plenty of things you can do to lower your risk of Type 2 diabetes. A healthy diet and exercise can do a lot of good when it comes to blood sugar levels. If you need more help, your doctor can prescribe medications that can help.
---
Park DuValle Community Health Center's Population Health: Chronic Disease Management team works with our patients and providers to help people manage things like diabetes. We work with you one-on-one to come up with a plan that works for you! If you are interested in speaking with a member of our team please call 502-774-4401 Ext. 1114